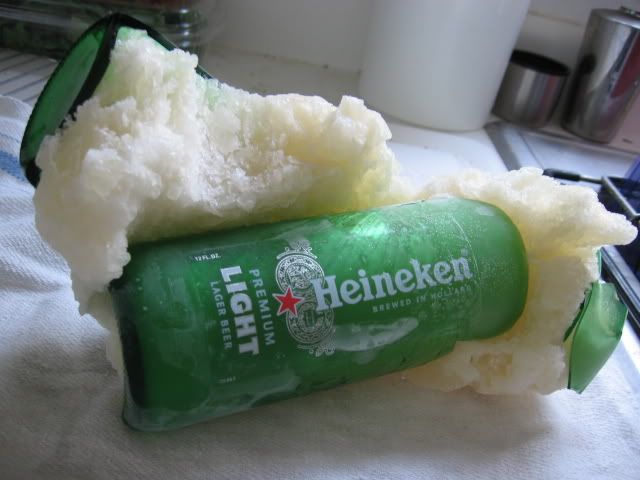 I am a Clevelander and therefore deal with my share of weather. It's hotter than hell in summer here and colder than a brass monkey's pecker in winter. There's four feet of snow and ice all over the place from Halloween until Memorial Day.
So what?
I can't stand sniveling candy asses who go on bellyaching all day and night about a shitty little snow storm or some crap snit heat wave. But people, when the beer in the garage freezes, that's the end of the line!!
And was it just me, or did Bush look like a cadaver last night?